The weather has turned, rain fronts are battering Britain and the temperature has dropped a few degrees. It's fair to say summer is drawing to an early end, but cheer up — we've got a fantastic collection of new Autumn Winter 2019 menswear ready to go!
Here's a quick run down of this week's latest styles at Apache from three of our best heritage brands: Fred Perry, Trojan and Lambretta…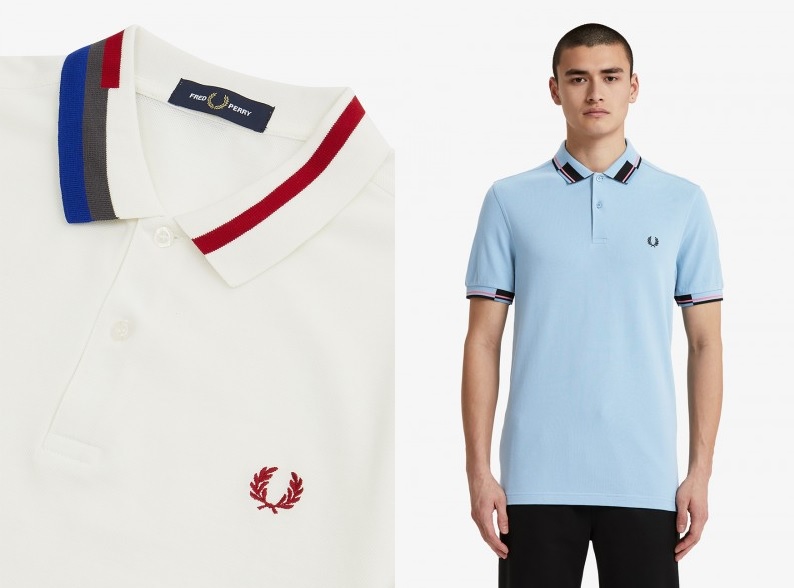 Fred Perry polo shirts are our bread and butter here at Apache. With the classic Twin Tipped polo going from strength to strength, Fred Perry have thrown a curveball with this brand new "abstract collar" design. Both the Snow White (left) and Sky (right) versions offer something a little different for Fred Perry fans, whilst boasting the same honeycomb Pique cotton fabric and regular fit as the classic M3600 polo. Order this seasonal delight now in sizes Medium to XX Large.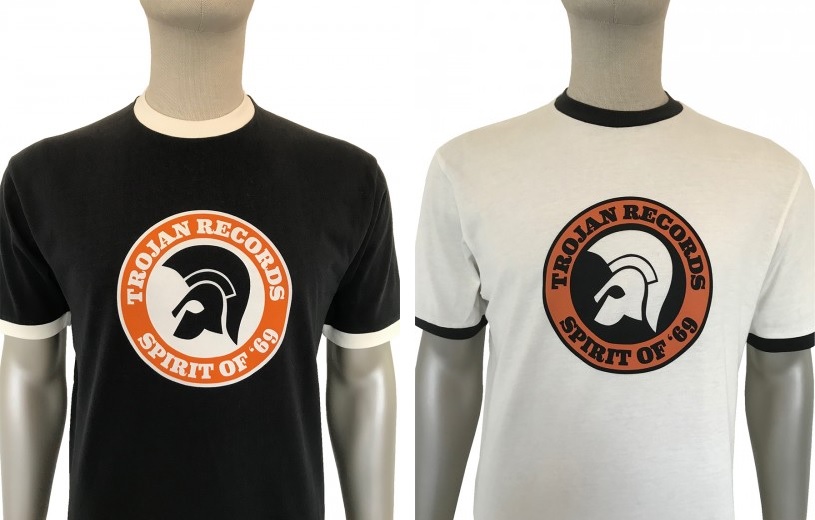 Can you believe it's 50 years since the birth of Trojan Records?! The legendary ska/reggae/soul label has soundtracked British sub-culture for decades. Trojan's fashion arm is celebrating this year with a series of "anniversary" garments, such as this Spirit of '69 T-Shirt in Black and Ecru. Sporting the iconic Trojan records logo, there's no better way to show off your sub-culture cred whilst celebrating the music that has made Britain a little bit more special. Sizes range from Small to XXL.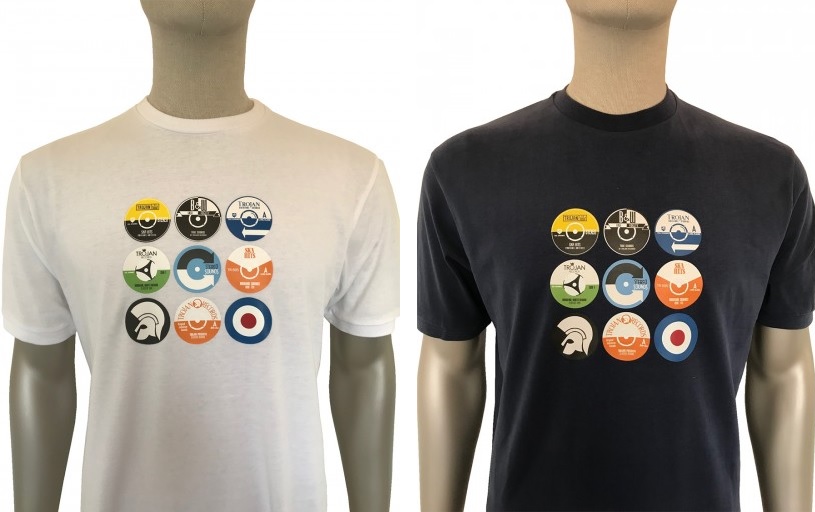 For those who aren't content with just one record sleeve on their T-Shirt, here's 9 iconic vinyl designs! From the black-and-white aesthetic of 2-Tone and ska to the iconic "target" logo synonymous with British Mods, this T-Shirt is a celebration of UK music and fashion heritage. Crafted from a comfy 100% cotton fabric, the quality level is top notch and a real bargain at only £25. Order your style & size (Medium to XXL) from our online store here.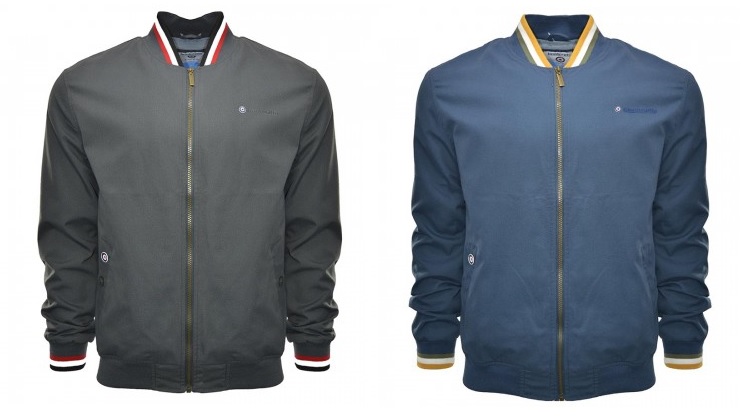 There's a lot of debate as to where the term "monkey jacket" comes from. Historically, monkey jackets were worn by sailors and military men, but at some point the style was adopted and re-worked by British Mods as an alternative to the Harrington Jacket. These new season jackets by Lambretta boast a showerproof shell, and triple-tipped bomber-style collar and cuffs to match the famous Lambretta logo. Like Trojan, Lambretta is also celebrating a big anniversary this year – 40 years since Quadrophenia hit cinema screens! Our current sizes are Large & Extra Large only, but we'll shortly be adding more sizes – watch this space.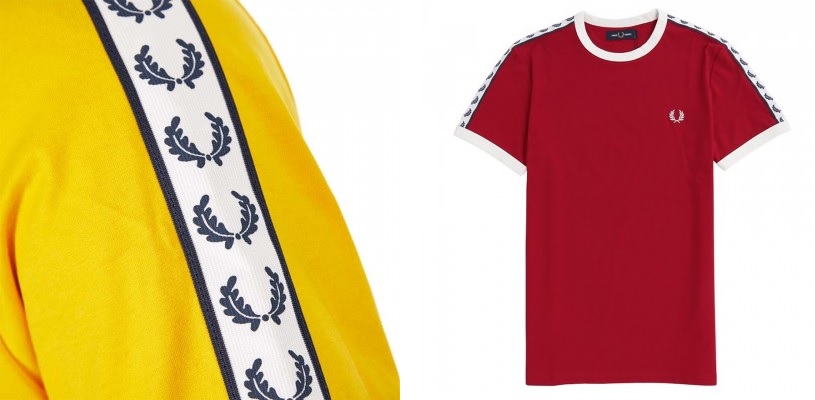 One of our biggest selling garments of all time, the Fred Perry taped ringer T-Shirt is an enduringly popular classic. Our loyal customers come back in season after season for the latest colours, such as the brand new Sunglow Yellow and Siren Red. Featuring the famous Fred Perry laurel wreath logo down the taped shoulders, this garment washes extremely well and will never lose its shape or colour (don't take our word for it – ask Fred Perry fans!) Treat yourself to this timeless classic in 6 colours, from Small to Extra Large.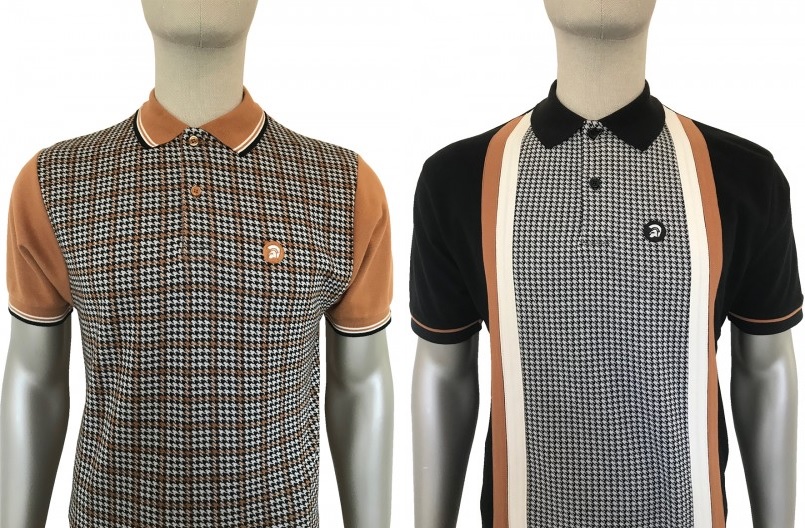 Houndstooth patterns are part-and-parcel of 1960s and 70's inspired Mod fashion. Trojan have kept the heritage alive this Autumn Winter 2019 with these magnificent knitted polos, each boasting a houndstooth weave front. With a vintage colour blend of white, caramel, and black, both polos are made with cut-and-sewn panels – a real mark of attention to detail. The perfect garments to usher in autumn, the Houndstooth Front Polo is available in Medium to XXL, and the Cut & Sewn Houndstooth Polo from Small to XXXL.