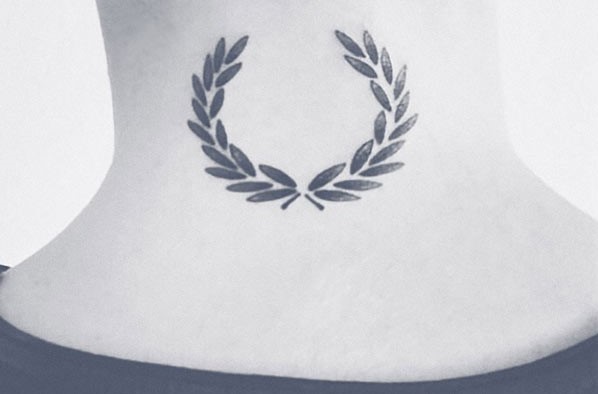 It's Here — Fred Perry Spring Summer 2017 New Arrivals!
apache, 5 years ago
0
2 min

read
1839
Welcome to our first Spring Summer 2017 blog! Over the past few weeks at Apache Menswear, a steady stream of stylish arrivals have hit our shelves, many of them by our most popular brand – Fred Perry. This week, we've selected four of the best new Fred Perry Spring Summer 2017 garments in a variety of styles.
The Fred Perry Spring Summer 2017 collection is available to explore in full on our website. Not only that, but we're offering an exclusive 10% discount on all Fred Perry gear to Apache customers this month. Just type in the code "FRED2017" at the checkout to claim this fantastic offer.
And of course, Valentine's day is fast approaching — what better excuse to get your loved one a stylish new polo shirt, jacket or jumper?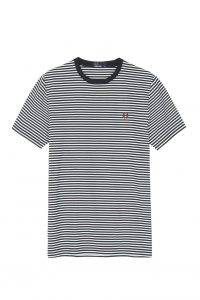 Fred Perry T Shirts are a cast-iron staple at Apache Menswear. The British heritage masters never fail to inspire, and on the evidence of this brand new Fine Stripe T Shirt, the Fred Perry Spring Summer 2017 season will be one to savour. Available in Navy and Rosewood, the thin stripes look fantastic both up close and at a distance.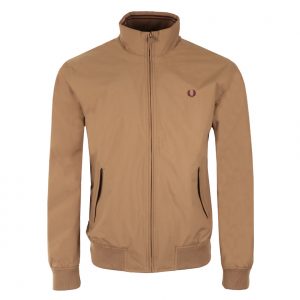 Stylish, durable and lightweight, the Fred Perry Brentham spring jacket in Bronze is a modern classic. Boasting a hard-wearing Ripstop nylon fabric with burgundy mesh lining, the jacket is showerproof and breathable, suitable for wearing all year round. Another winning feature of this Fred Perry Spring Summer 2017 arrival is the two zip pockets, and a classic twin tipping inside the neck.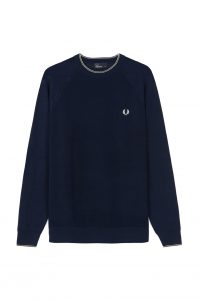 The Fred Perry Spring Summer 2017 collection features some magnificent knitwear. Our pick of the bunch is this Bomber style jumper in Dark Carbon, made from 100% cotton. It's a simple, effective design, with subtle flourishes like the micro twin tipping around the neck and cuffs, and a Raglan sleeve design with a different type of weave. This is a spring jumper that is perfect for both warm and cold weather wear.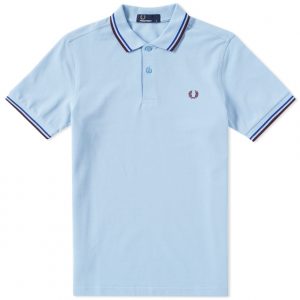 This year we're spoilt for choice when it comes to Fred Perry Polo Shirts. The legendary M3600 range boasts a number of brand new colours, such as this magnificent Glacier Polo. The cool colour certainly holds its own against the classics of the genre – judge for yourself by browsing our full range of Fred Perry Polos.
So, what are you waiting for? Head to Apache Online armed with our unique offer code "FRED2017" to claim 10% off all Fred Perry Spring Summer 2017 gear!
Related posts
APACHE MENSWEAR 2021 PLAYLIST
Subscribe to Blog via Email