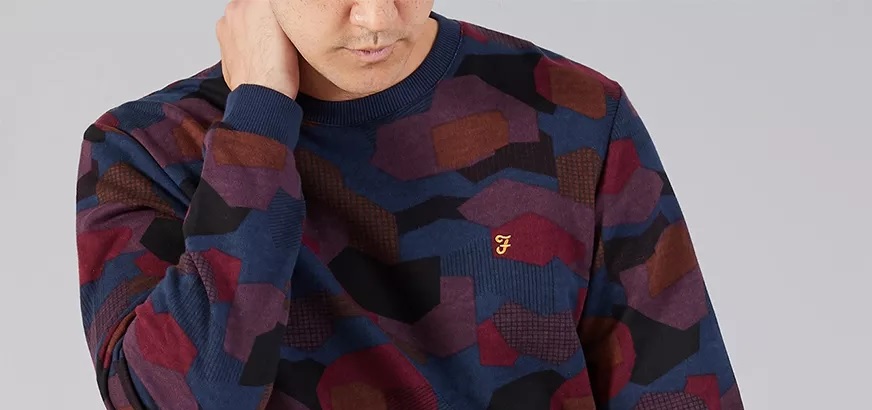 We're getting in the Black Friday spirit this weekend with a special 15% discount on selected items in our shop! Jeans, Jackets, T-Shirts, Shoes, Jumpers, Shirts, Hats, Bags… you name it, there's a huge range at 15% off until 11.59pm this Sunday.
In this blog we review some of the best new arrivals in recent months at Apache, from super-stretchy jeans to classic Oxford shirts. Use the code BLACK18 at online checkout to save your 15%.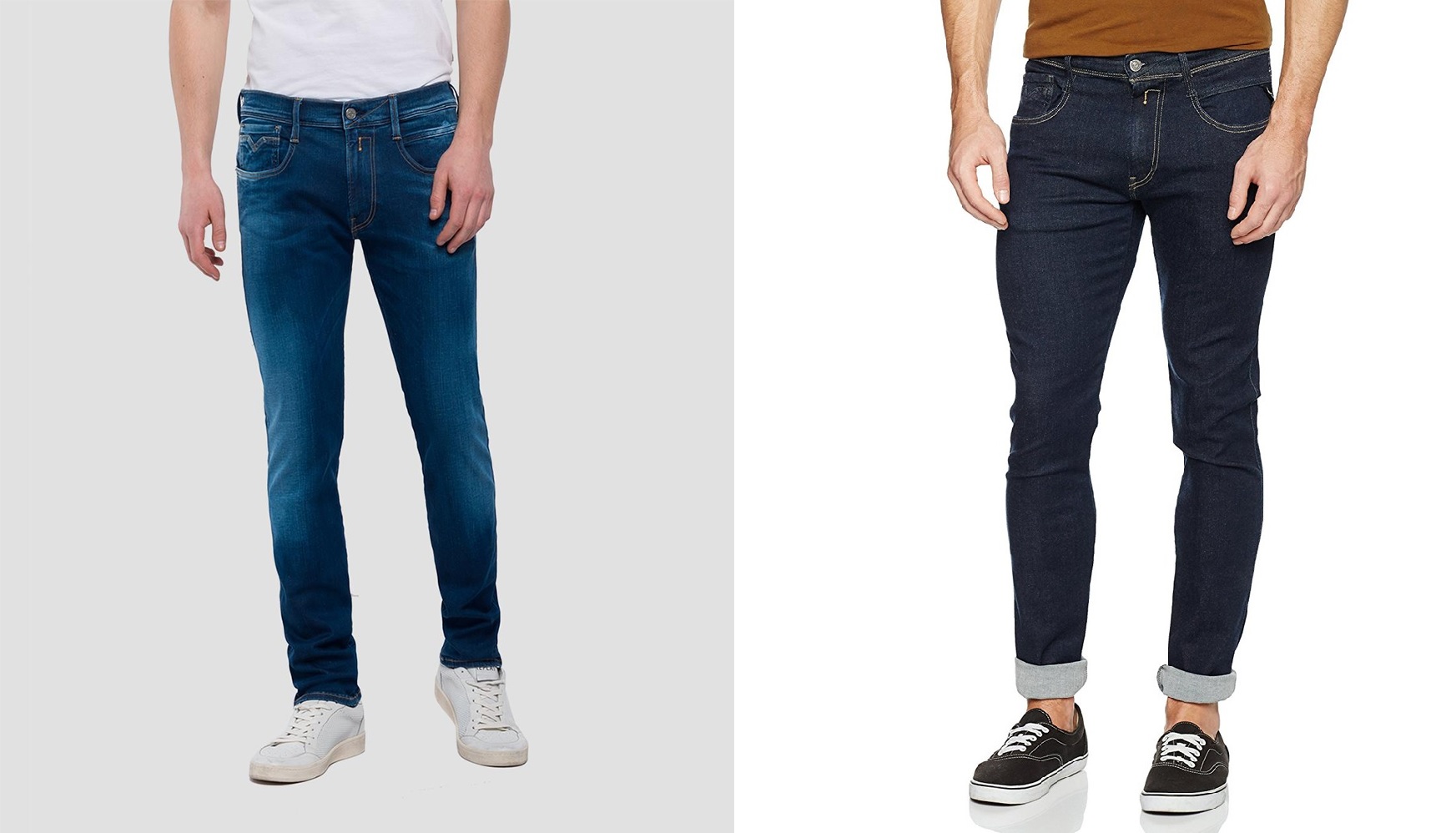 Our Hyperflex jeans by Italian maestros Replay have boomed in popularity due to the unbeatable combo of super-stretchy fabric with an authentic denim look. We offer 8 Replay Hyperflex denim washes, running the whole colour spectrum from light to dark. Our two current favourites are the brand new Surf Blue wash (left) and the classic silicone-rinsed Raw wash (right). You can save £21.75 off both with our Black Friday discount code. Replay Hyperflex sizes run from 30 to 36 waist.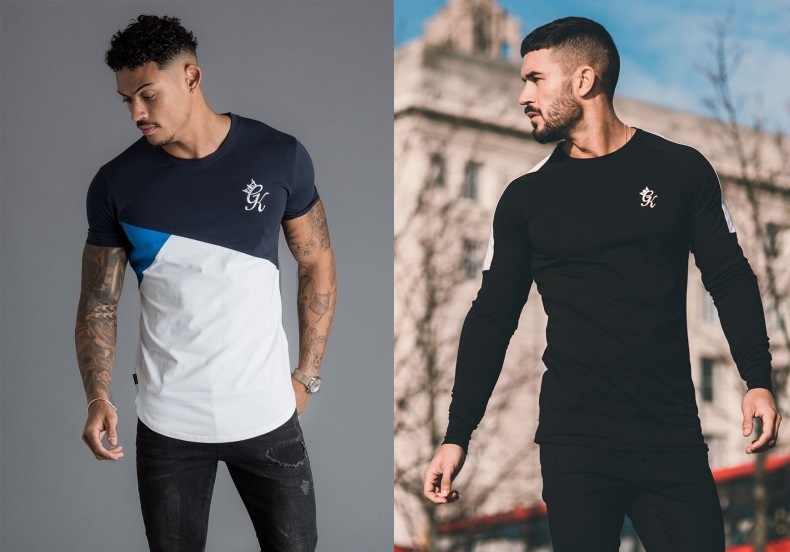 Check out this new diagonal cut and sewn panel T-shirt by fitness fashion brand Gym King. Our customers love the slim fit and curved hem of Gym King T-shirts, made even more comfortable by a hint of stretch fabric. The quality cotton material boasts a soft handle and makes for an ideal first layer in a winter outfit, whilst being a great summer option on its own. Another new Gym King arrival is the black long sleeve T-shirt with white sleeve panel detail. It's part of Gym King's core range and is available in Small to Large.
These two fabulous new styles by Farah will shake up your wardrobe. The Melis vintage stripe T-shirt is similar to a lightweight sweatshirt, made from melange effect fabric with a gorgeous yarn dyed stripe. There's also the added bonus of a chest pocket emblazoned with the golden "F" logo. The Camouflage sweatshirt is one of Farah's most memorable designs of recent years, an ingenious collage of geometric patterns in a host of dark colours. It's also got a loopback cotton interior for a soft, breathable effect. Both garments are available in Medium to Extra Large.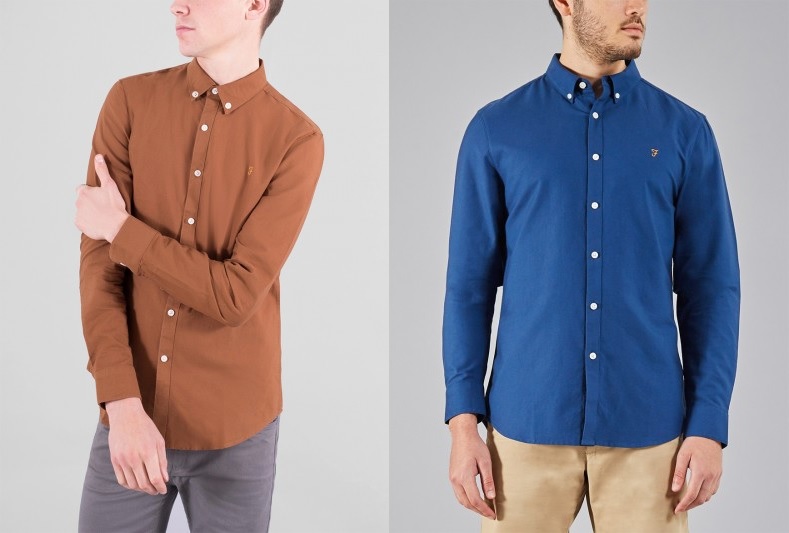 Farah's Oxford shirts are one of the best selling lines at Apache. Our customers love the smart casual look, the quality washed Oxford cotton weave, and the new seasonal colours that come every few months. The newest version is the Teak shirt (left), one of eight Farah Oxford shirts in our shop including Regatta Blue (right.) Ideal for wearing at the office, or even on a night out, save 15% on these classy shirts in all sizes between Medium and Extra Large in Teak and Small to XX Large in selected colours.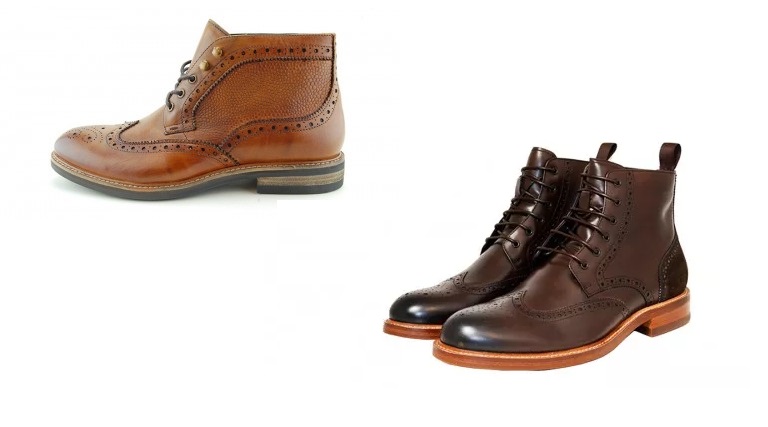 Brogue boots are a timeless style that adds to any casual outfit. You can now save 15% on both our brogue beauties, by Paolo Vandini and John White.  The Connor boot in Tan is made from soft calf and Scotch grain leather, with quality touches like raised eyelets for a snugger fit. The John White boot in Brown boasts suede detailing, full grade natural lining and a high grade rubber sole. Choose your size from 7 to 11 in both these boots.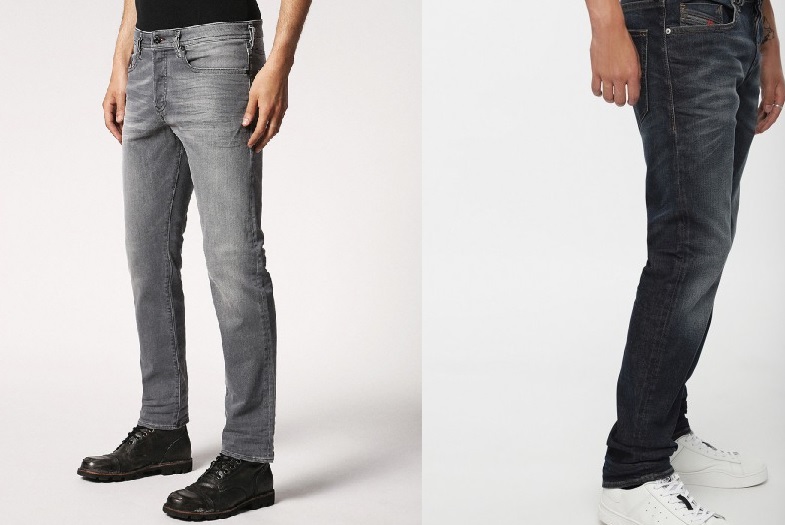 Diesel's Buster jean has long been one of our most popular denim fits. With it's semi-tapered design, it's a perfect fit for "sporty" guys with big thighs who still want that slim look tapered to the ankle. A hint of stretch denim adds to the comfort as well. We've picked out two new washes for your consideration — Washed Grey (left) and Mid Vintage (right.) Check out our complete range of jeans here, with sizes ranging from 30 Short to 38 Long.
Don't forget your special Black Friday offer code BLACK18 to save 15% off all selected menswear!
Related posts
APACHE MENSWEAR 2021 PLAYLIST
Subscribe to Blog via Email