Sik Silk's meteoric rise from a small UK "bedroom brand" to worldwide popularity makes them a unique success story. Their fitness fashion ethos has been embraced by so many of our customers, especially sporty guys, gym fanatics and tattoo lovers! With their hashtag #FollowTheMovement, Sik Silk has build a massive online and social media following, making them one of the most exciting and coveted menswear brands anywhere in the world.
Our latest Sik Silk arrivals for Spring Summer 2019 will please loyal fans and newcomers alike. Read on for our expert reviews of the very best new Sik Silk gear at Apache.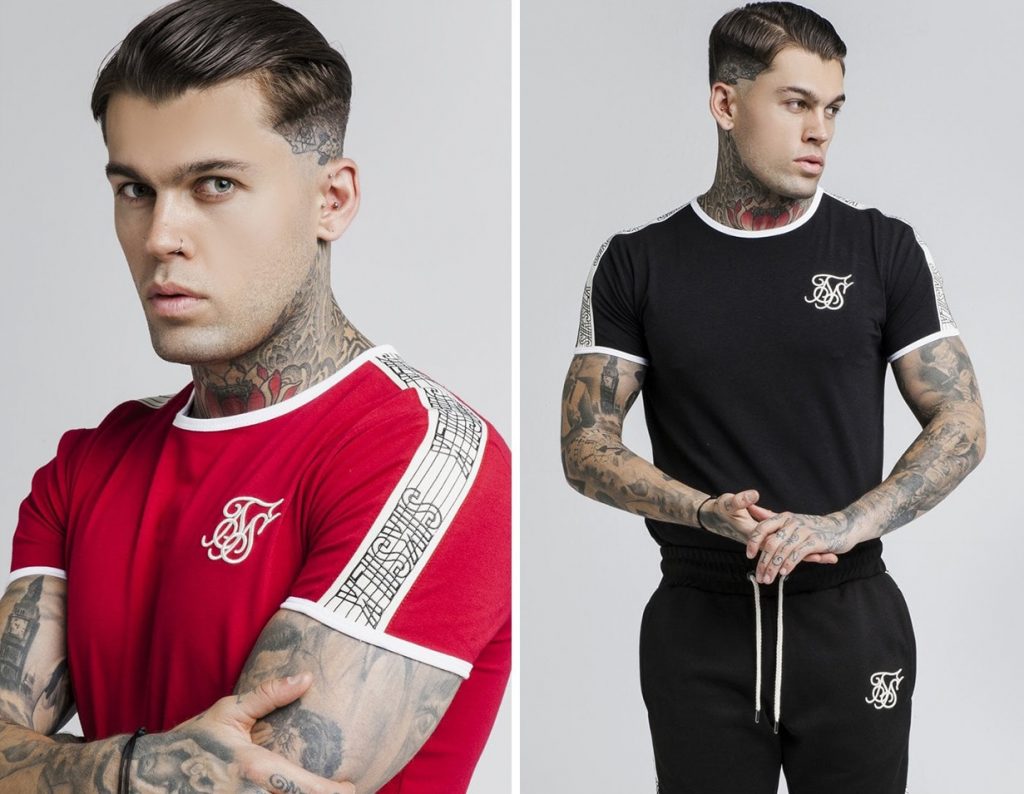 Sik Silk's curved hem T-shirts are the gold standard for comfortable, sporty and inexpensive fitness fashion. This new Taped Runner T-Shirt in Red and Black is made from a soft touch cotton fabric with a hint of stretch, bringing out your body shape more fully with a semi-slim fit. The striped branded taping down the sleeves is a brand new design for Spring Summer 2019, matching Sik Silk's new Runner Sweatshirt (see below.) Our sizes range from Small to Extra Large in both colours.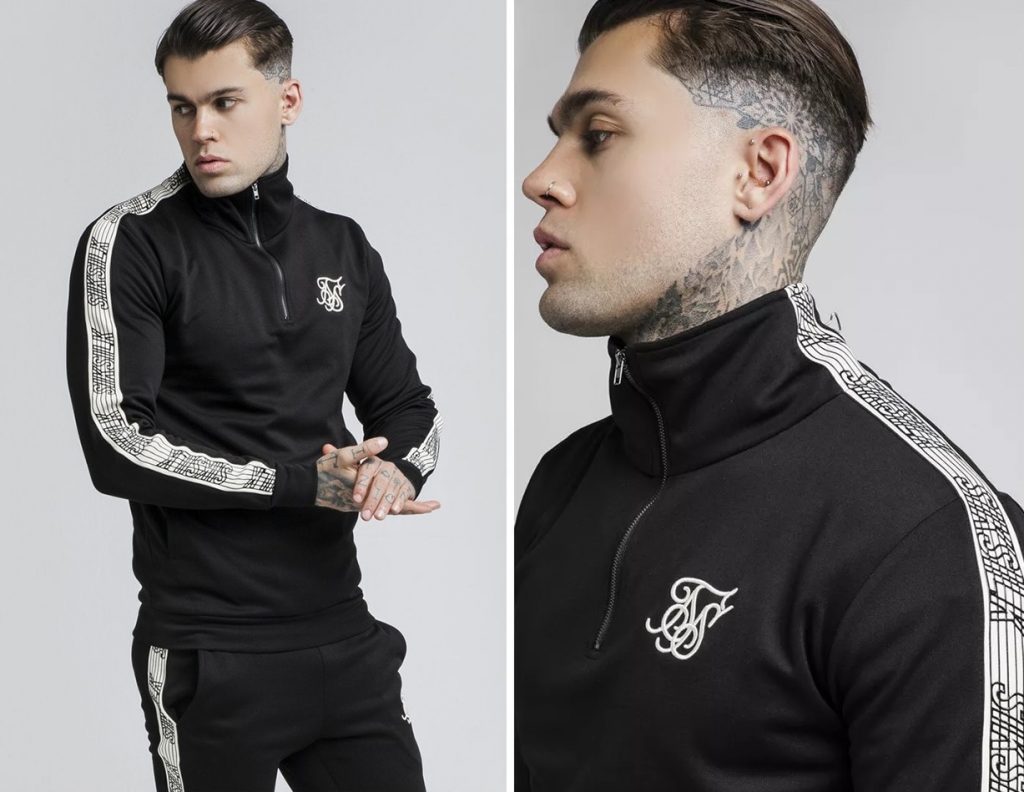 The perfect accompaniment to Sik Silk's Runner T-shirt (see above) is this magnificent new quarter-zip Sweatshirt in Black. It makes for an ideal first layer on those chilly spring evenings, with a funnel neck to keep you that much warmer. There's "kangaroo pockets" at the front, as well as classic branded taping all the way down the sleeves. The sweatshirt also boasts 5% stretch fabric to make the semi-slim fit even more comfortable, regardless of your body shape. Sizes range from Medium to Extra Large.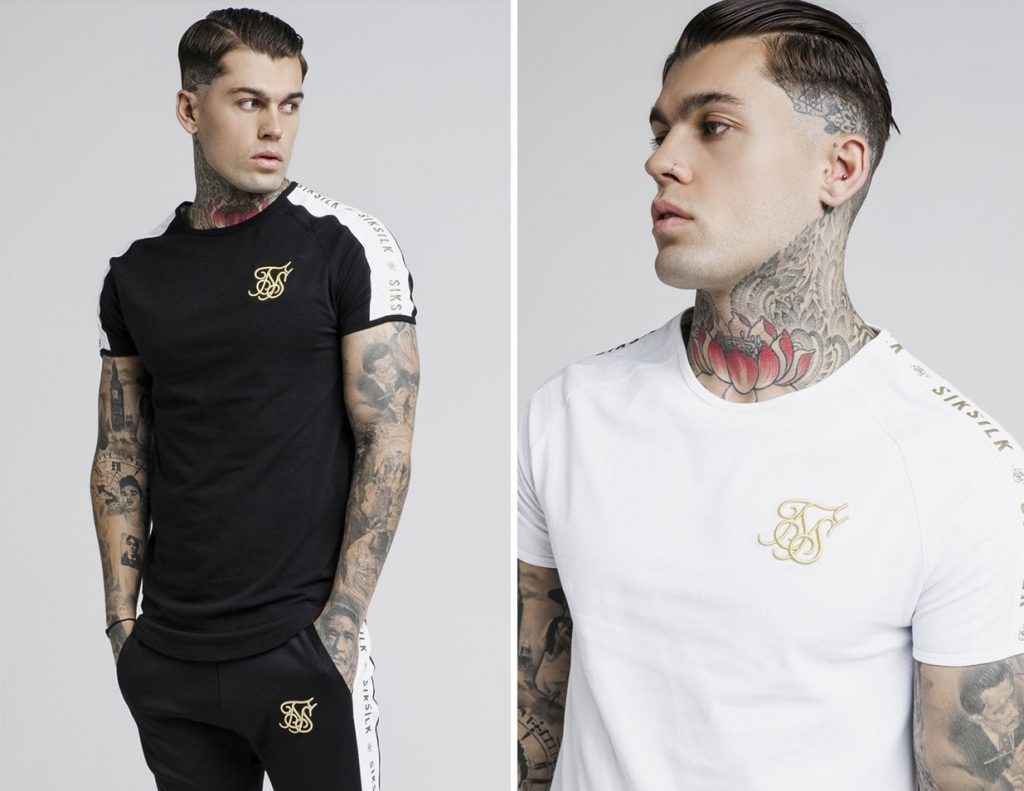 Shimmering gold makes these new Sik Silk T-shirts a wardrobe essential for any guy who likes to stand out. No ordinary T-shirt design, this semi-slim fit garment boasts a cut and sewn panel down the sleeves (a mark of real quality and attention to detail) with unmistakable gold branded details. You'll love the soft, breathable cotton fabric with a hint of stretch, great for wearing as a first layer on colder days or as a statement T-shirt in the summer. A perfect compliment to Sik Silk's new Racer tracktop and joggers (see below.) Choose your size from Small to Extra Large.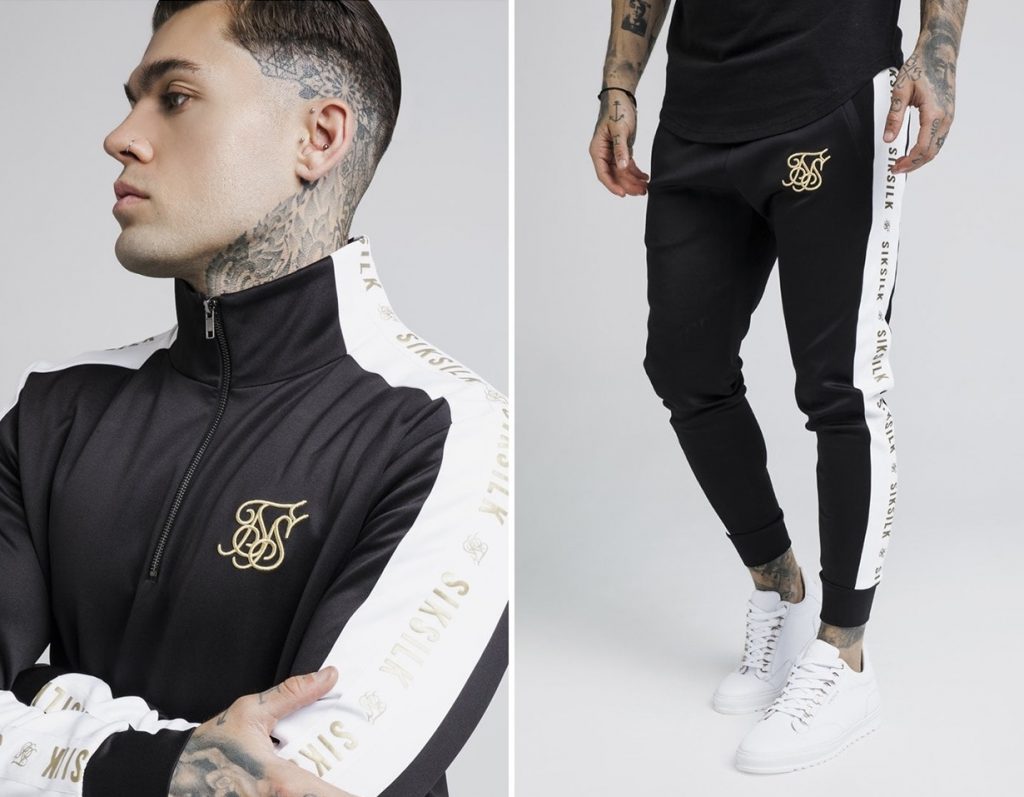 For the ultimate Sik Silk look, you won't find better than our brand new "Racer" Taped Tracksuit, a real highlight of Apache's Spring Summer 2019 range. With all the hallmarks of quality you'd expect from Sik Silk, these semi-slim fit 1/4 Zip Tracktops and Joggers in Black boast a generous amount of stretch, providing maximum comfort in any situation. The gold taping, of course, catches the eye more than anything. Although you can buy these as individual items — and many do — most of our customers have already bought the tracktop and joggers together to achieve the full head-to-toe look.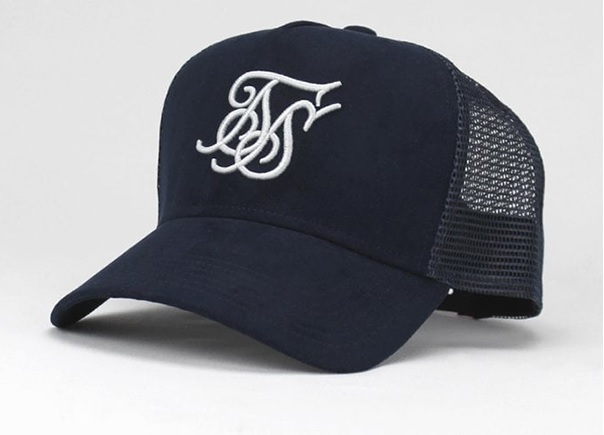 We're delighted to offer Sik Silk headwear for the first time — and boy, their latest arrival doesn't disappoint! This brand new Trucker Cap in Navy is everything we look for in a stylish, comfortable cap: a bent suede peak, a cool mesh detail on the side and back, and adjustable snapback fastening suitable for any head size. Equally at home on the high street as on your holidays, this stunning cap is the perfect compliment to any garment in our Sik Silk range.