Our partnership with Lyle and Scott dates back many years. The Scottish heritage brand is the epitome of "lads and dads" appeal, distinguished by its timeless styles, gorgeous colours, and affordability. These core principles are as strong as ever in our Lyle and Scott AW17 collection. We've picked out some of our favourite Lyle and Scott AW17 arrivals, from a matching hoodie and joggers to a gloriously soft lambswool jumper. Remember to browse our online store for the full Autumn Winter range. There's also a special 10% discount for all our lovely Apache customers! Just type in L&SAW17 at the checkout to save on all new Lyle and Scott AW17 gear.
Tricot Jacket/Joggers by Lyle and Scott — £75/£60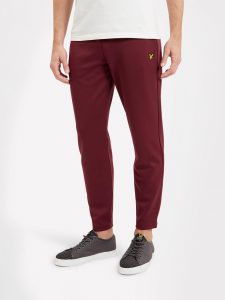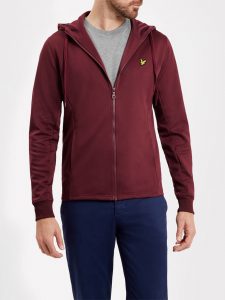 Lyle and Scott are kings of casual wear, with outfits that look equally great indoors as outside. A prime example is this brand new hoodie, made from a smooth, textured tricot material for added comfort. There's also a matching pair of sweatpants to complete the look, made from the same soft cotton fabric. We love the Claret Jug version (pictured) but the classic Navy is also a winner. Buy here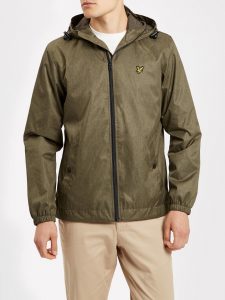 Check out this stunning piece of outerwear from the Lyle and Scott AW17 collection. This wind and shower-proof jacket is a real Autumn treat — and thanks to its lightweight build, you can wear it all year round. Boasting a netted lining, inside pockets and adjustable hood and waistband. Available in two tonic-effect colours: Olive Marl (pictured) and Claret Marl. Buy here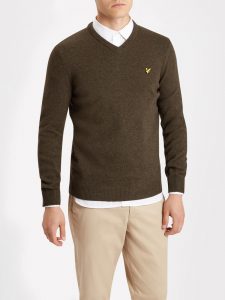 Every now and then, we get a new garment in that makes us go "wow!" This luxurious lambswool knit by Lyle and Scott is a classic knitwear style that manages to stand out from the crowd. Using prime Australian lambswool and boasting a wonderful soft handle with remarkable warmth, it beats any man-made fabric hands down. Pick from a wide range of colours: Olive Marl (pictured), Charcoal Marl, Claret Marl and Navy. Buy here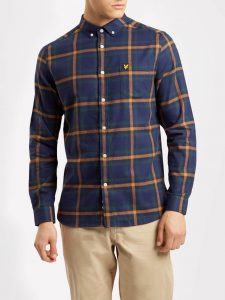 There are a few eye-catching check shirts in the Lyle and Scott AW17 collection; so much so, it was hard to pick a favourite. In the end, we've plumped for this lovely soft brushed cotton shirt in Navy. Features a chest pocket and classic button-down collar. We reckon check shirts are the most versatile of all, great with a pair of jeans and over a T-shirt. Also available in Claret Jug. If this hasn't whetted your appetite, then nothing will! Don't forget to use our exclusive offer code L&SAW17 for 10% off all new Lyle and Scott AW17 gear.