It's the hottest week of the year so far, and we've got a new wave of High Summer and early AW19 season arrivals perfect for the scorching temperatures! Both Fred Perry and Lyle & Scott are at their brilliant best this season, with a stunning range of new T-Shirts, Polos and Accessories to choose from.
Unlike many big name retailers, we don't put out coats and jackets at the height of summer to plug new Autumn/Winter arrivals. Men being men, short sleeve shirts and T-Shirts and still tailored shorts and are by far the most popular items in July and August, and our new arrivals meet this need accordingly.

Oxford Shirts were first popularized back in the 19th century by – would you believe it – British polo players in the Indian Raj! The same lightweight and breathable qualities of Oxford fabric are just as prized today. These crisp 100% cotton shirts by Fred Perry perform incredibly well in the hot summer months. There's the brand new Coral Blush and Light Smoke colours, as well as core classics like White. Sizes run from Medium to XX Large in Fred's classic regular fit.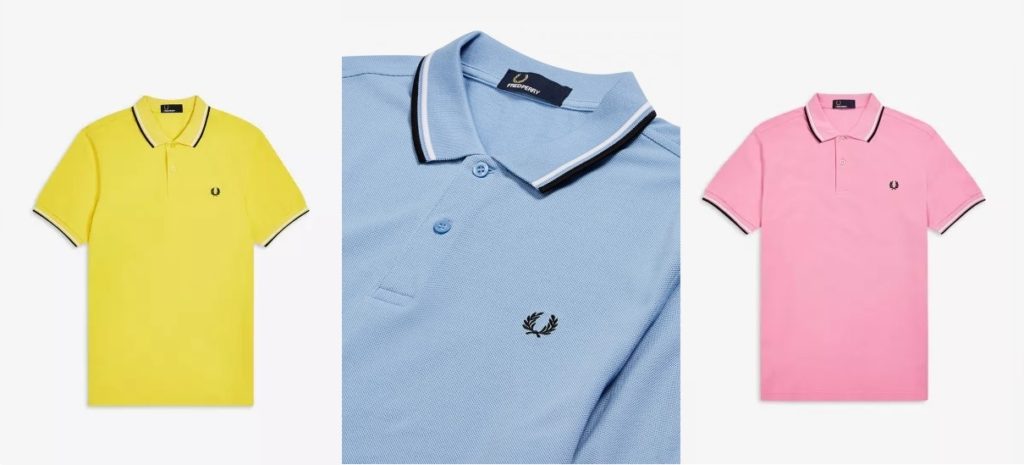 It wouldn't be a new season at Apache without some new colours in the Twin Tipped Polo! These new polos all boast navy-and-white twin tipping in Electric Yellow, Sky, Bright Pink, and more. Like all Fred Perry gear – but especially the pique polos – it washes and launders incredibly well. Hand on heart: in 26 years we've never had a customer return a Fred Perry polo because of shrinkage or loss of colour. The new colours run from Medium to XX Large, but keep an eye out as we occasionally add size Small and XXX Large to our collections in some styles and colours .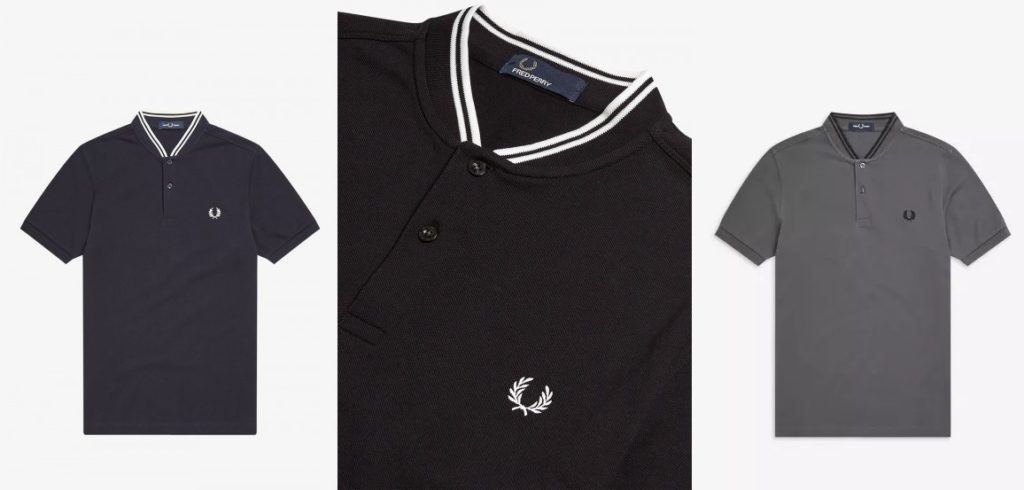 A Fred Perry Twin Tipped polo shirt with a Bomber style collar – talk about design innovation! These polos are available in three colours (Black, Navy and Gunmetal) with white tipping on the collar and black tipping on the sleeves. The garments boast the same 100% cotton pique honeycomb fabric as the M3600 polos. This quality handle is as comfortable as it gets and is great for summer in any colour. Buy it now in Medium to XX Large.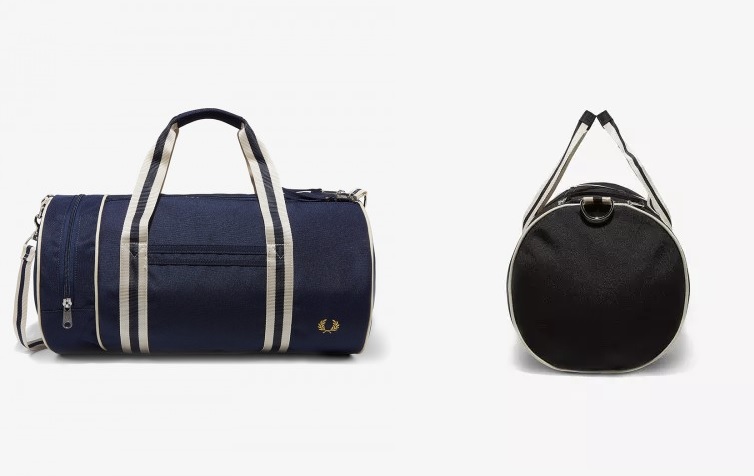 This new twin tipped barrel bag knocked us off our feet when we saw it — fifty years of Fred Perry's sports-inspired design heritage packed into one unit! It's the perfect size carry-all for weekend trips, gym sessions and even for your carry-on allowance on an aeroplane. The sportswear poly fabric is remarkably soft and feels great to the touch. Opening with a top double-zip, there's plenty of interior departments and a zip pocket on one end for security. Available in one size in Navy and Black.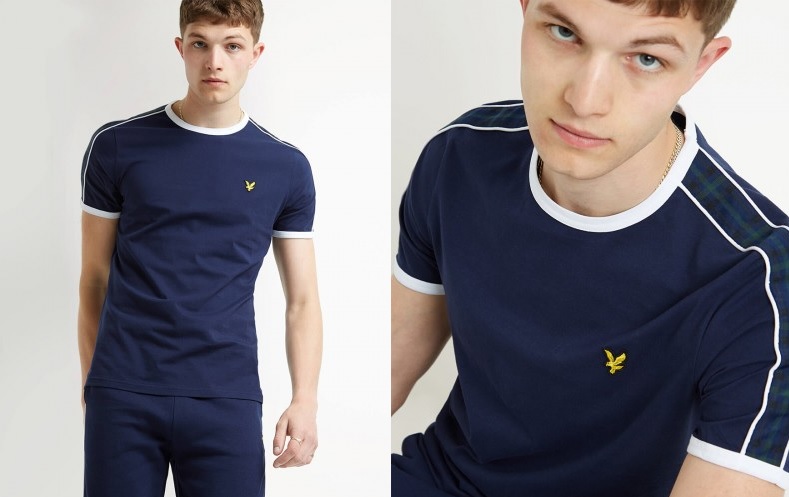 Lyle and Scott can always be relied upon for inspired patterned T-Shirts, no matter the season. Our customers are already raving about this taped ringer T-shirt with white piping and a subtle tartan tape down the shoulders – a nod to the Lyle & Scott brand's Scottish heritage. The 100% cotton fabric is cool and breathable, making it comfortable even on the hottest summer days. Choose your size in Small to Extra Large.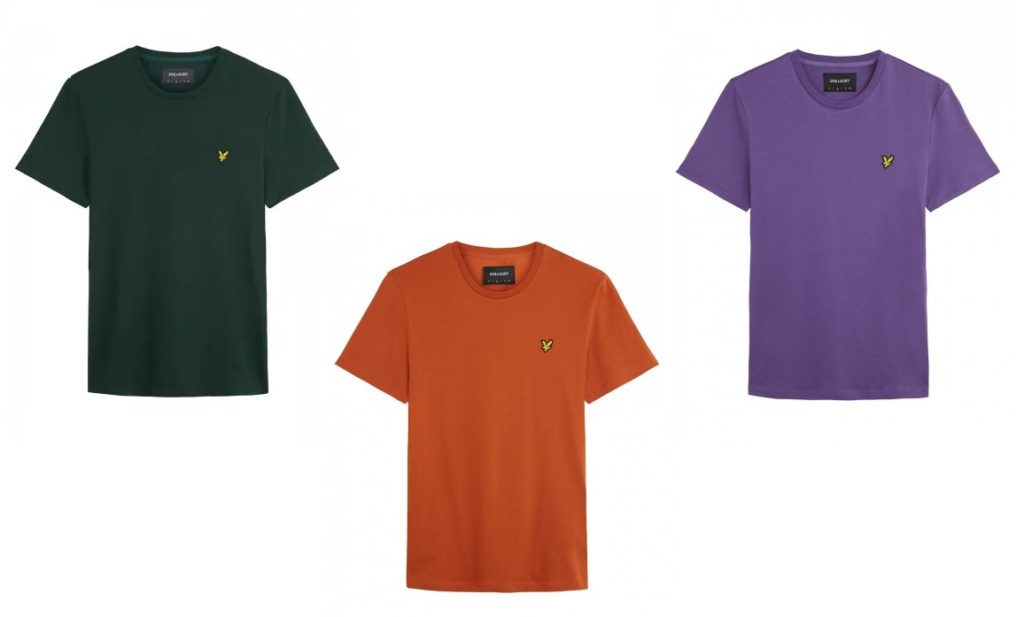 One of our longest running and most popular garments ever, Lyle And Scott's plain crew neck T-shirts are still only £25 and only 2-for-£45 in store! We've bolstered our huge range of colours with 5 new arrivals, including Jade Green, Tobacco and Violet. There's now an incredible 24 (yes, TWENTY-FOUR!) colours now available in store and through the Apache website – click here to explore the full range. Some are core colours with fashion injections throughout the season.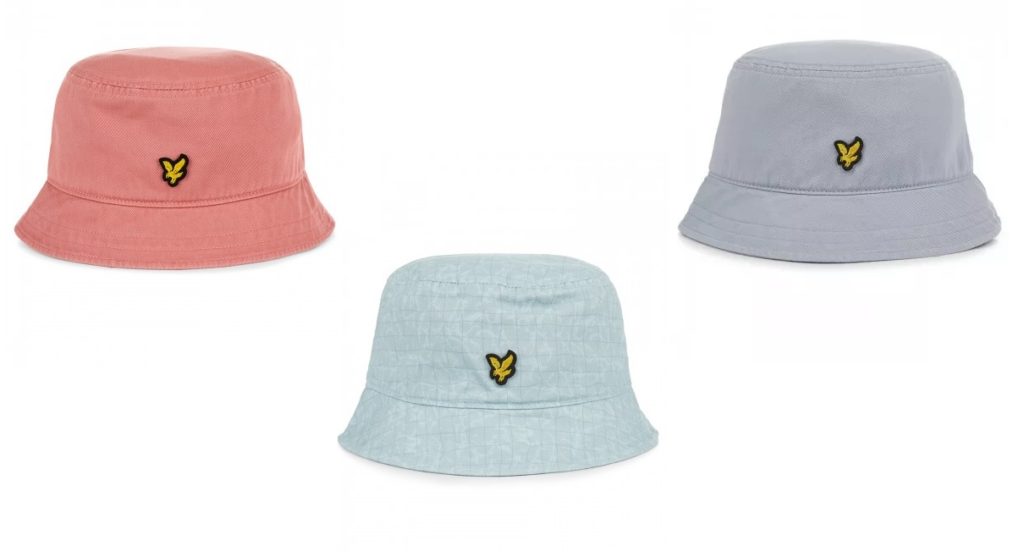 Since Glastonbury festival, we've seen a massive uptick in customers asking for Lyle & Scott bucket hats. Might it be something to do with viral legend Alex from Somerset, who stole the show with some freestyle rapping after being invited on stage? Quite possibly! Either way, these twill cotton bucket hats are the ultimate festival or summer holiday accessory, giving plenty of shade whilst deflecting the suns rays. Choose from four colours including Pink Shadow, Blue Shore (with a "pool" pattern) and Cloud Blue.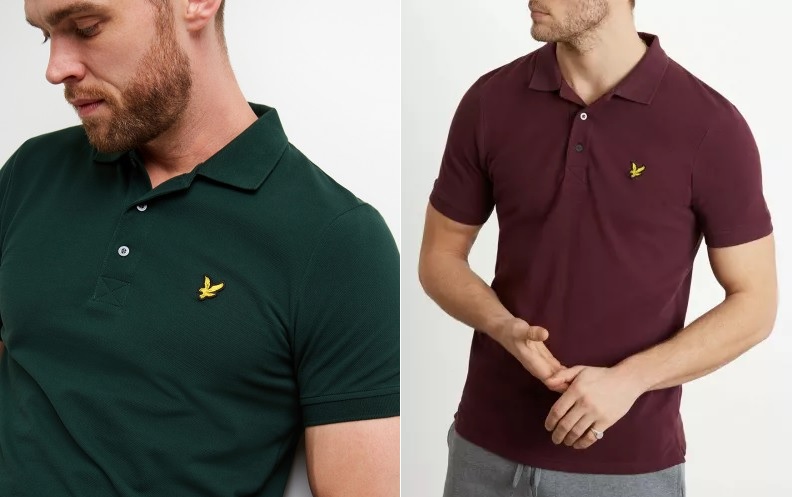 Some of Lyle & Scott's brand new colours are also present and correct in these plain polo shirts, such as Jade Green and Burgundy (pictured.) Crafted in a super-comfy 100% cotton pique fabric, these classy polos are a mainstay of our menswear collection and bring loyal customers back time and again. See our full range of Lyle & Scott short sleeve polos here including the core classic colours such as Navy and White.