THE BOAT THAT I ROW-A DJ WITH TASTE!
apache, 1 month ago
0
4 min

read
551
This week, the Apache Menswear blog meets,"The Boat That I Row", a 60's influenced DJ that creates a fusion of quality sound with outstanding fashion.
We took some time out of our day merchandising the latest polo shirts, jumpers and tracktops to have a chat with him.
Thanks for agreeing to chat with us! Can you explain who or what, "The Boat that I row" is?
No Problem, Yeah of course. When I decided to put myself out there into the public domain as a DJ, I wanted a name that represented what the 1960s was about. "The boat that I row " was a song written by Neil Diamond in 1967 and sung by Lulu. The song is catchy, and sung by one of the decades icons in Lulu. I feel it's lyrics represent the individualist and rebellious nature of the 60s teenager, and people would relate.
So is that the type of music you grew up listening to?
My dad was a teddy boy, so the music from artists such as Elvis, Carl Perkins, buddy holly and little Richard was played a lot, and mum being a little younger played the likes of Ray Charles, Georgie Fame, the yardbirds, animals etc.. if vinyl wasn't being played, the radio was always on, so DJs such as Tony Blackburn were a massive influence.
MUSIC AND FASHION
Do you find your fashion sense is inspired by the music you play and listen to?
Absolutely, I feel like many others, that the two go hand in hand, regardless of your music genre.
So which brands do you wear, or have a soft spot for?
I've never really been brand conscious, if it feels right and looks right it's in my wardrobe. Although you will find items in my collection from brands such as Farah, Gabicci, Ben Sherman and loads more!
Music and fashion go hand in hand, why do you think that is?
In my humble opinion fashion has pretty much aligned itself to music genres over the decades. The 1960s was probably the first decade where clothing styles were influenced heavily by the music scene coupled with teenagers that had money to spend and wanted to buck the trend of the generation before.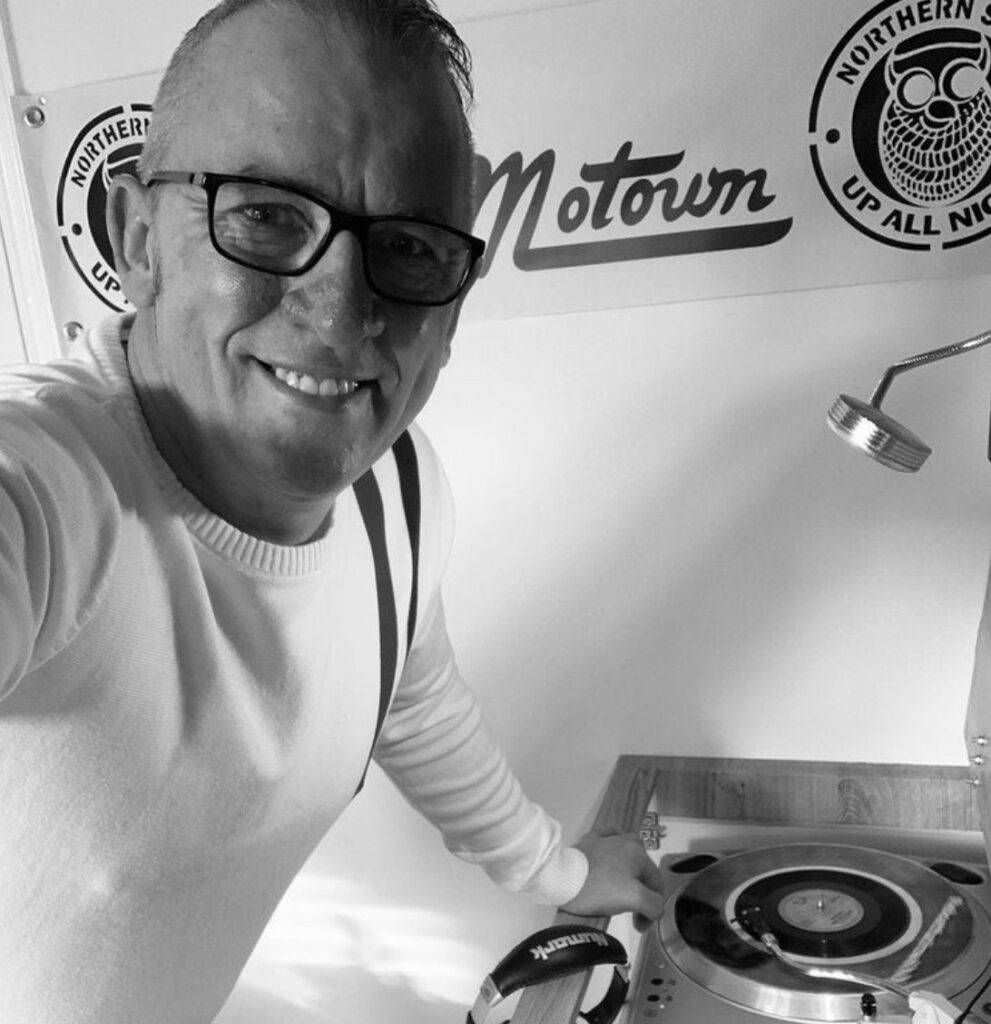 ALBUMS AND GIGS
Going back to music, we always ask, what would your three favourite albums be?
In no particular order, Move by The Move has to be in the mix featuring my two favourite Move songs "Fire brigade & flowers in the rain."
The yardbirds album "for your love" with the single of the same name included. It also has my favourite all time yardbirds song " a certain girl" both featuring Eric Clapton on lead guitar.
Back to black from Amy winehouse, every song has Amy's uniqueness especially "tears dry on their own."
So being a DJ, you are a live performer, what's the best gig you've ever done?
My first ever online appearance in April 2020. I managed to play solidly for 12 hours non stop in support of the NHS, amazing support for a truly amazing cause.
Any embarassing moments when doing a set?
Forgetting I've got the mic on and singing to the record I'm playing!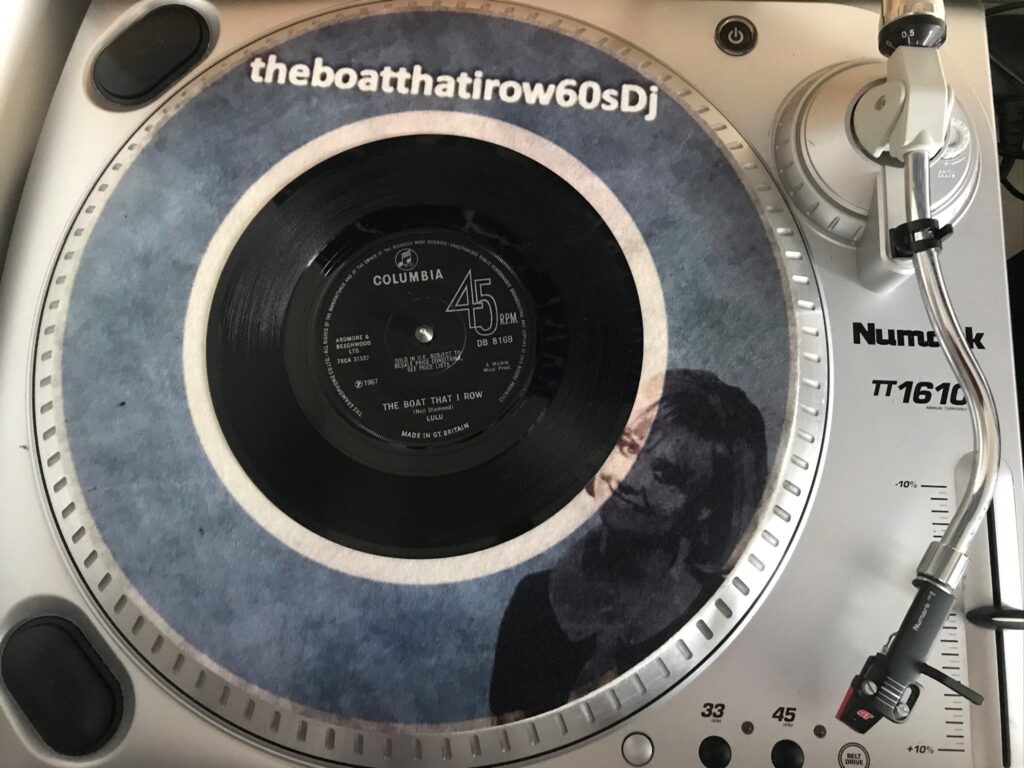 DREAMS AND NORMALITY
If you could support a band on tour who would it be?
Tough call as there are so many. For me however it would have to be "The who."
Which three performers would you choose as the only ones you could see live-who would they be?

Eric Clapton, Lionel Ritchie, Lulu.
You mix this with a full time job, do you often find yourself still in party mode when you head into the office after a great show at the weekend?
Music plays a massive part of my life on and off the decks so I guess so yes.
If people want to see more of what you do, where can they find you?
 The best ways would be via Instagram and Facebook  @theboatthatirowDJ.
Coming soon to Apache Menswear will be an exclusive live set from 'The Boat That I Row in aid of Teenage Cancer Trust. A cause many of us support and may have a connection to. Join us on our social media chanels to watch it live and donate to a worthy cause!

The Apache Menswear blog IS out every week featuring interviews, stories, features and more from the world of fashion, music, sport and culture.
Become an Apache Menswear VIP and get the first look at new and exciting products, special offers and exclusive discounts.

Related posts
APACHE MENSWEAR 2021 PLAYLIST
Subscribe to Blog via Email