Dean Mumford-Music, Fashion and gigs
apache, 1 month ago
0
7 min

read
433
This week it is the turn of Dean Mumford (Deano) from The Rifles, and Regency to have a chat with us at Apache Menswear. Deano, as he is known by fans and friends, tells us about gigs, recording, fashion and hospital visits!
Dean Mumford -Hello mate!! Thanks for chatting with us, So you are in The Rifles, Regency and play keys for Suggs. I've been lucky enough to see you play a few times now. For those that haven't or don't know much about your music can you enlighten them?
Hi mate!
I've been playing keyboards for The Rifles for nearly 13 years now. I Was Friends with the lads before that and roadied for them for 2 years. Ended up playing keys on the Great Escape Tour in 2008.
Suggs asked me to play piano for him in 2011 in his 'One Man Show'.
I've toured with him for 10 years now!
Just the 2 of us onstage, myself on a grand piano, Suggs tells stories of his life and Madness. We perform Madness hits and I play other relevant music to the show as an accompaniment.
I had known Suggs for a few years before the show started through his daughters. He's a top bloke and a right laugh on tour as you can imagine! A top friend! The highlight was playing a sold out show at the Palladium 2 years ago.
Also have my own band 'Regency'. I'm the singer/songwriter in the band. My brother also writes too. We're currently releasing singles on Spotify and an album is on the way to be finished!
Hopefully a tour next year with our pals 'Marquis Drive'! A brilliant band and top blokes! Hopefully Regency will headline our own tour too at some point!
INFLUENCES, DREAMS AND MEMORIES
Who would you say your influences are?
My influences are endless but as a piano player, keyboard players such as Booker T, Jimmy Smith, Jimmy McGriff were incredible! and in latter years, Rob Collins of The Charlatans. I've seen Booker T live at Ronnie Scott's and saw Jimmy Smith at The Jazz Cafe in Camden just before he died too!
Songwriters from Lennon/McCartney, Paul Weller, Noel & Liam, Ocean Colour Scene, Holland Dozier Holland, Smokey Robinson, Stevie Wonder, Bob Marley, Madness, The Specials, this list is endless too!
What was the first gig you went to?
The first gig I went to was The Australian Doors! A Doors tribute band! It was at the Kentish Town Forum! Amazing tribute act!
What would your dream gig be?
A dream gig would be Regency to sell out Camden Roundhouse! Ha!
It's a big dream but you never know! I've Played sold out gigs there with The Rifles and it's a brilliant venue! Would be amazing if Regency got to that level! Especially my love of Camden would make it that bit more special!
Any tour memories you can share with us that would make us laugh-safe for publication!?
One tour story, not necessarily to make you laugh, is I fell and went flying off the stage in Portsmouth last year! Reached down for a beer and sit down behind my keys, missed my stool and off I went! Wallop! Hahaha! Ended up in hospital. Was all fine in the end though!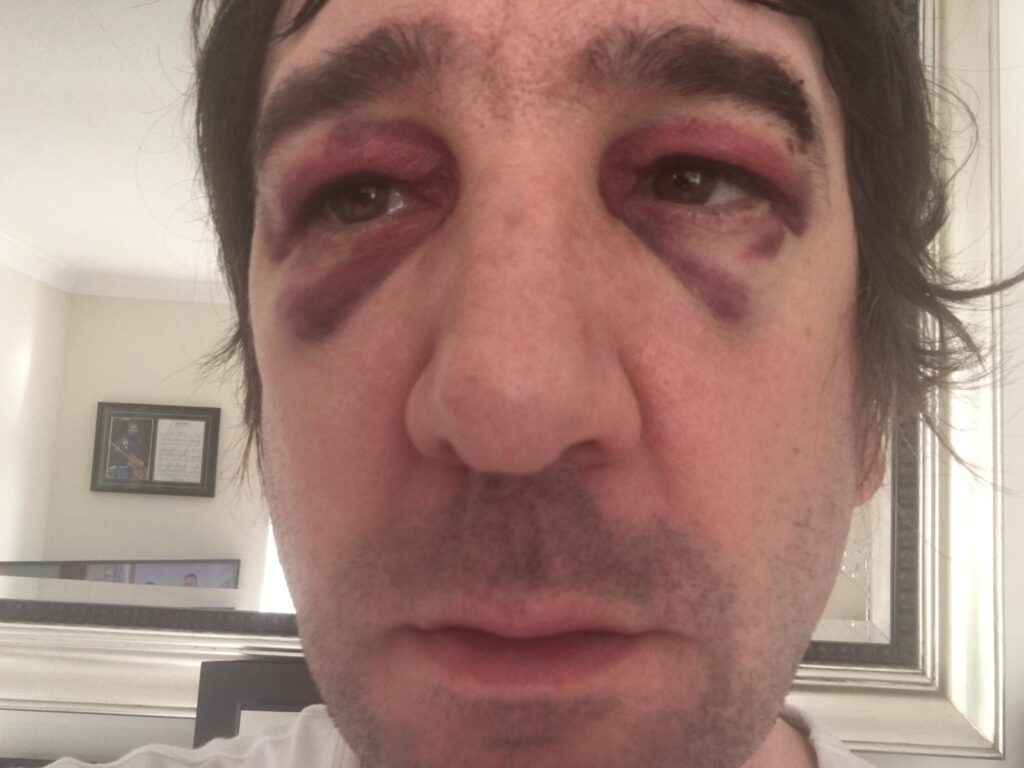 APPRECIATION FOR FANS AND SOCIAL MEDIA
On social media you engage with fans a lot, is this something that you think is part of the business or is it just who you are as a person?
Really engaging with people online is something I would always do! I love meeting new people into the same music and Twitter is brilliant for that! There's so many cool people who support all bands. Big bands and unsigned acts!
If someone comments and likes one of The Rifles or Regency's tunes, I have to thank them because it's genuinely really appreciated! Not everyone will like your stuff of course, but if they do, I have to say cheers for taking the time for giving the tracks a spin!
There are so many brilliant artists/bands out there at the moment and Regency have been lucky enough to be included with them in playlists!
Sam Shiner on Twitter, she's a pioneer of new acts coming through and plays lots of unsigned bands on her radio show! A mate called Andie has had the brilliant idea of a playlist for unsigned acts with less than a 1000 streams. It's all in one playlist and once an act hits 1000 streams, a new bands track will replace them. Great way for getting your stuff heard!
RED WINE FRIDAY!
Friday red wine nights have become a big thing on twitter, especially with 19 crimes! Can you recommend a good red for us?
Haha! Yes! Red wine Friday! It's become very popular and since recommending '19 Crimes' to everyone, I've had a good response on Twitter! It's an amazing wine! I can only recommend it mate!
I like the story behind the company as they didn't expect such a big response to the wine, and it's massive now! It is So clever to have the app to animate the wine label of the criminal! Telling you of his crimes! All true stories! Also each cork has a true crime on it from back in the day!
There are 19 to collect. You have to try it! There's 4 variations!
Join the red wine Friday '19 Crimes' club!😃🙌🏻🍷🙌🏻🍷🙌🏻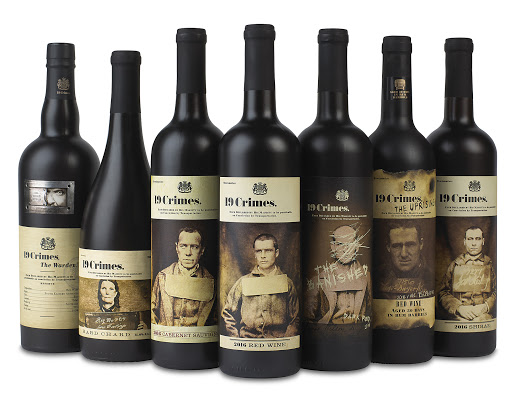 GIGS AND COVID!
Covid has hit the music scene hard so how have you occupied yourself with not being able to perform live shows?
During COVID, Regency have taken advantage of technology and have recorded songs via the internet. Using the music programme Logic, we can email stems to the other members of the band who record their parts and email their stems back. This is very time consuming, so we've been really busy whilst we haven't been able to perform live.
Excited about returning to performing live?
Absolutely can't wait to get back on tour and perform live! The Rifles have lots of dates coming up as well as a new album. I'm back on tour with Suggs next Jan & Feb. Regency will tour with 'Marquis Drive'. Loads to look forward to!
If Regency can tour a headline show next year, we will get The Magic Mod on tour as the compare in-between the acts! He's a brilliant magician and performer and has played host to some mega acts including Sean Ryder and The Libertines! I know he will be up for it!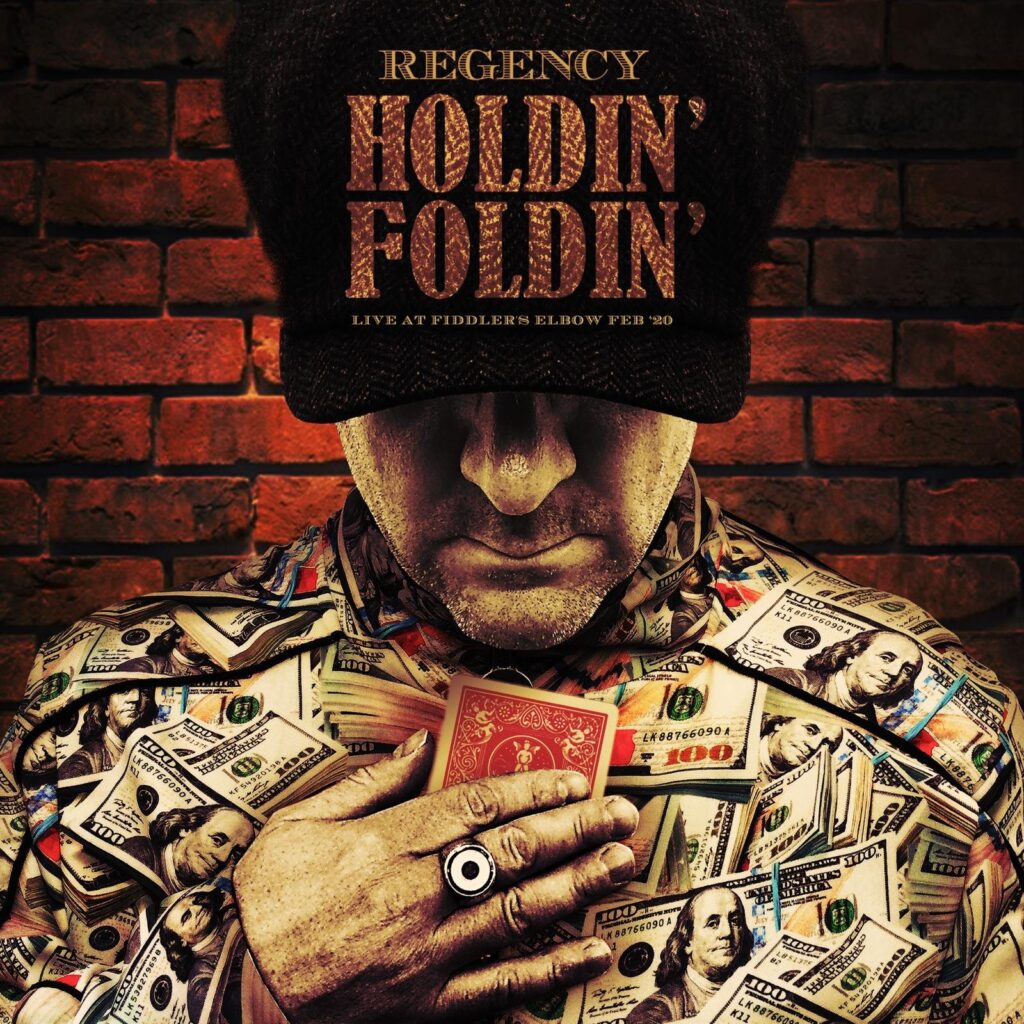 MUSIC AND FASHION
If you could keep just three albums for the rest of your life, what would they be?
3 albums I would keep for the rest of my life… hmm…
That is very difficult but I'll go with…
Beatles Revolver
Nirvana Nevermind
Oasis Definitely Maybe
And we must ask, which clothing brands do you wear the most?
Clothing brands i wear the most are always Levi jeans. Never any other make. 511's. Adidas Spezial have pukka gear! Adidas Stan Smiths. Kickers & LaCoste trainers. Desert boots.
Burberry, Stone Island, Trojan. Fred Perry. Pretty Green. Always Adidas, no other sports make for me.
WHERE CAN WE LISTEN TO REGENCY?
Where can people find your music?
Regency's music can be found on Spotify, Apple Music, YouTube, they're the main ones. Spotify is the best place to listen to all our stuff I'd say.
Thanks for your time Deano, all the best with Regency. We hope to see you on tour soon!
Cheers mate for asking me to do this! Great questions and see you at a gig! And see ya online Friday for the 19 Crimes red wine club! 😄🙌🏻🍷🙌🏻
Follow Dean Mumford on Twitter- @DeanoRifles777
And don't forget-to recieve exclusive APACHE news, offers and discounts-Become an APACHE VIP-click here.
Related posts
APACHE MENSWEAR 2021 PLAYLIST
Subscribe to Blog via Email