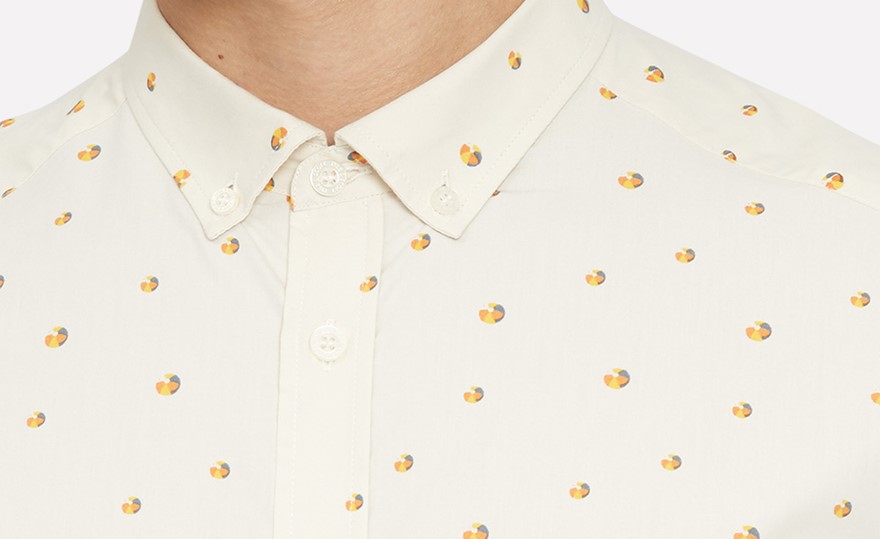 Lyle and Scott SS18 Season is Here!
apache, 4 years ago
0
3 min

read
1031
Right now is the most exciting time of the year at Apache Menswear. Our favourite brands have begun to roll out their amazing Spring Summer 2018 collections. In this week's blog, we're profiling five new Lyle and Scott SS18 season arrivals.
Just type in the code LYLESS18 at online checkout to save 10% on all new Lyle and Scott SS18 clothing. The offer runs until the end of February!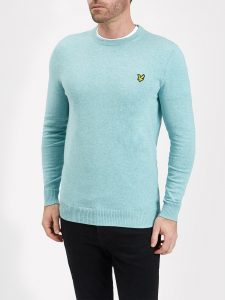 Let's kick off with a classic spring jumper. Well, we say "spring" jumper; it's actually an all year round option if you layer it properly. Lyle and Scott use an ultra-fine cotton/Merino wool mix to ensure remarkable warmth for such a lightweight piece of knitwear. We always recommend Merino to our customers — it's the best natural fabric out there, in our opinion, not least for its beautifully soft feel. The simple, bold design comes in three seasonal colours for SS18: Powder Blue Marl (pictured), Dusty Pink Marl, and Dark Navy.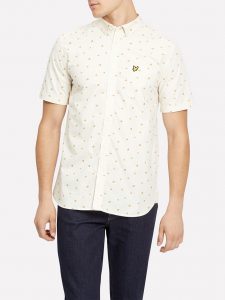 Check out this stunning short sleeve shirt for Spring Summer 2018. Lyle and Scott love to innovate with micro-patterns, and this multi-coloured "beach ball" design on a Seashell White background is one of their best in recent years. With a cotton poplin weave, button-down collar and chest pocket, it successfully bridges the divide between casual and smart. There's also a Mist Blue version in the Lyle and Scott SS18 collection, with a grey-and-white beach ball pattern.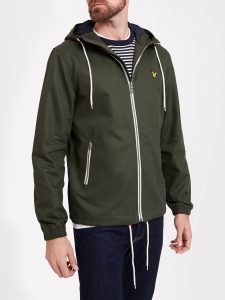 Now that spring is upon us and the evenings are getting lighter, you could do a lot worse than this heavy-duty, zip-thru "windcheater" jacket by Lyle and Scott. The distinctive twill fabric is tough as anything and will protect you from spring showers and blustery winds. Inside there's a quality cotton lining and a secure buttoned pocket; on display is an adjustable waist and hood (with toggle-detail drawstrings) plus two sturdy zip pockets. There's nothing quite like this jacket in our entire store — we expect it to sell out pretty fast!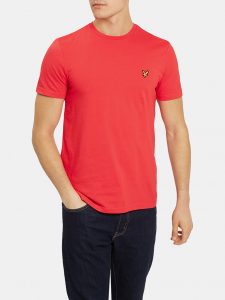 When people think of Lyle and Scott, this is one of the first garments that springs to mind. The plain T Shirt is a long-running favourite of our customers, with a whole medley of colours to choose from. There's an incredible five new colours in the Lyle and Scott SS18 range: Poppy (pictured), Lake Blue, Dusty Pink, Powder Blue, and Butter Cream. An absolute staple in any man's wardrobe (indeed, we have many customers who seem to collect the new colours!)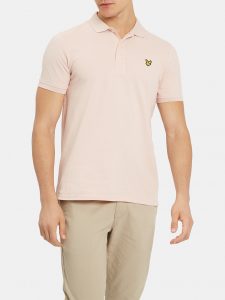 For their classic polo shirt range, the new Lyle and Scott SS18 season colours are put to good use. Made with a Pique cotton fabric, this a polo with comfort in mind, as well as the heritage style we always associate with Lyle and Scott. Use your discount code for 10% off all Lyle and Scott polo shirts, including the three new season colours.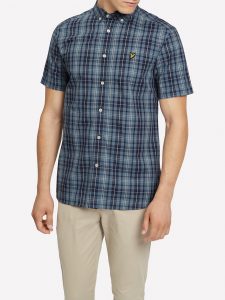 There's a hundred different check patterns out there, and Lyle and Scott have explored most of them in their long history. Once again, its a washed poplin fabric for that soft, comfortable feel against the skin. There's some smart touches like a smart button down collar with Lyle and Scott branded "bone" buttons, a loop on the back, and turn-back sleeves. Also available in Dusty Pink.
Don't forget to use our exclusive offer code LYLESS18 for a 10% discount on all new Lyle and Scott SS18 menswear. You can simply type it in at online checkout and away you go!
Related posts
APACHE MENSWEAR 2021 PLAYLIST
Subscribe to Blog via Email