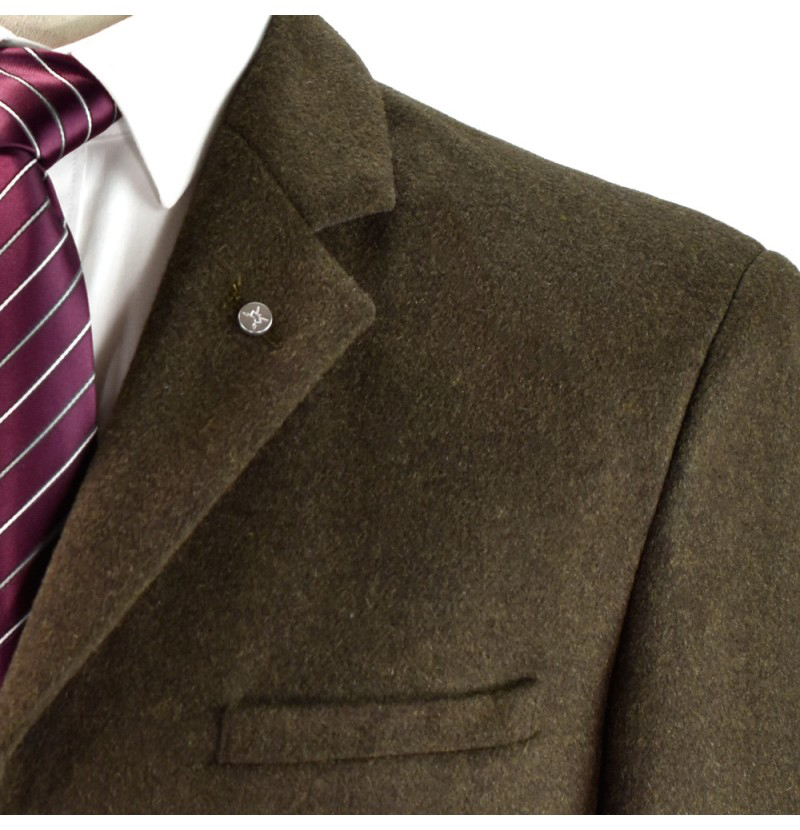 Our Guide to Simon Templar's Great Value Arrivals
apache, 6 years ago
0
3 min

read
1065
Simon Templar are a relatively new name on the menswear scene, but their timeless designs and fantastic quality have already made quite an impact. We've picked out three superb garments from Simon Templar's Apache debut, and they more than hold their own against more established brands.
Here at Apache, we have very high hopes for Simon Templar, and we expect their high-quality, great value for money garments to become a staple. In this day and age, it's nice to be able offer more inexpensive options to our discerning clientele, without compromising on style and quality.
Simon Templar sum themselves up as follows:
"We represent customers who understand the ethos 'you only live once and appearance matters'. Simon Templar embodies impeccable styling in sophisticated cuts creating innovative designs which are tailored using only premium quality fabrics. All products are carefully crafted to offer a unique sense of style."
So what are you waiting for? Claim 10% off all Simon Templar clothing at Apache with our brilliant offer code – "SIMONT16"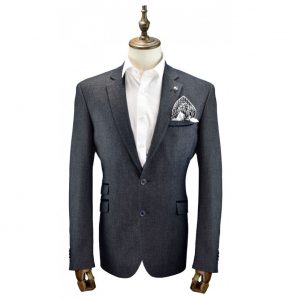 This magnificent Italian-style blazer jacket is great for either a smart or casual look, and goes perfectly with a pair of dark, clean jeans. The classic tailored fit has won plaudits from many of our customers, and the sizing ranges from 38 to 46, so we've got you covered no matter what your size is. The blazer features an all-over jacquard style fabric design, with a two button fastening, three flap pockets, and a matching pocket square. Another nice touch is the suede elbow patches and matching suede lapel piping. There's also a Simon Templar branded lapel pin to round off this garment's distinctive design. Whether you're off to a wedding, a nice restaurant, or a Day at the Races, the Simon Templar Reece Blazer Jacket is just the ticket.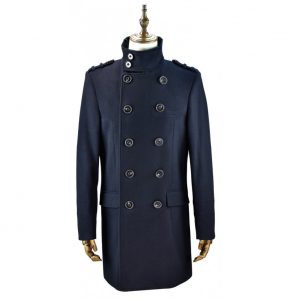 We've already profiled some fantastic overcoats here at Apache, and the Simon Templar "Francis" Overcoat holds its own against any of them in terms of quality and value for money. The Navy double-breasted coat is surprisingly light to wear, as it is made from a specially treated, high-quality wool Melton fabric that ensures supreme warmth and durability – not to mention a soft handle. The overcoat has a five button fastening, shoulder buttons, two flap pockets and an interior watch pocket. There's a funnel neck with a two button fastener, keeping your neck warm and complimenting a winter scarf for those frosty mornings. This Simon Templar overcoat offers everything you need for style and protection this winter, all for the unbelievable price of £120!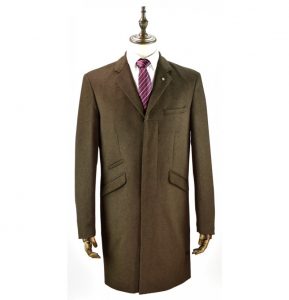 For a classic, Peaky Blinders-inspired look, try the Simon Templar "Evan" Overcoat in Tan. Like the "Francis", this single breasted overcoat is wool-rich and uses a Melton fabric, making it remarkably soft, lightweight and warm for the coming winter. The three button fastening is covered by a placket, giving the front of the garment a more subtle styling. There are two flap pockets, a watch pocket, and two internal pockets, as well as the signature Simon Templar lapel pin. You'll have to go a long way to find a better quality single breasted overcoat for £120.
Feeling the chill yet? We've got you covered with an exclusive 10% discount on Simon Templar clothing, only at Apache. Just use the code: SIMONT16.
Remember – Buy British and Buy Independent! We represent both.
Related posts
Autumn Menswear
,
AW14
,
Coats
,
Coats and Jackets
,
Deals
,
Discount
,
Discount Code
,
Duck and Cover
,
Fashion News
,
Fred Perry
,
Horsham
,
Jackets
,
Lyle and Scott
,
Lyle and Scott Half Price
,
Lyle and Scott Sale
,
Menswear
,
New Year Sale
,
Polo Shirts
,
Sale
,
Shirts
,
Spring Summer 2015
,
SS15
,
T Shirts
,
Trade News
New Year Sale at Apacheonline + 10% Discount Code for New Styles
APACHE MENSWEAR 2021 PLAYLIST
Subscribe to Blog via Email